The best-sounding CD I ever did hear
My one-sentence reaction to the JVC xrcd24 of the Kondrashin Tchaikovsky
Capriccio Italien
and the Rimsky-Korsakov
Capriccio Espagnol
is as follows:
Holy mother of JEEE-zus!
Folks, take it from me: this one's got it all. Oodles of hall reverberation (courtesy of the gloriously oodly reverberant Manhattan Center) from which musical sounds of sheer realism emerge unscathed. All variety of percussion bonging and clanging all over the damned place. Effortlessly excellent in every way the common garden-variety CD tends not to be.
"LIVING Stereo?" You betcha.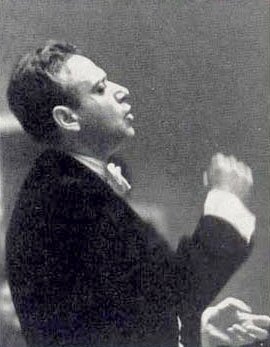 This one is, technically-speaking, a regular ol' CD which will play on all machines. It's the greatest piece of five-inch polycarbonate I've ever heard. The fact that it costs around $27 from most vendors should not frighten you away: I firmly believe that you cannot live without this thing. Price-wise, give it the following break: it comes all the way from Japan, and is manufactured by highly-paid Japanese labor. Not only the sound, but the packaging--tiny hardcover book style--is beyond classy.
On a scale of one to five stars, this one gets an eight-and-a-half.
Among other reputable establishmemts, you may purchase it here:
The kindly folks at Elusive Disc
MK